Freddie Mercury statue in Montreux
Subnavigation:
Montreux has welcomed many celebrities over the years.
Like, for instance, the English rock band QUEEN, led by the late Freddie Mercury. 
The city of Montreux, world famous for its International Jazz Festival, has dedicated a spectacular site on the shores of the lake to provide a majestic permanent statue to perpetuate the memory of the unforgettable and great Freddie Mercury. 
The statue of Freddie Mercury, donated by the remaining QUEEN members, family and friends, was created by Czech sculptor Irena Sedlecká. 
Irena was a State Laureate in the 1950s, now living in London  is one of the members of the Royal Society of British Sculptors and of the Society of Portrait Sculptors.
In 1996, the Queen fan club has been in the debates regarding the creation of Freddie Mercury's statue. The process was unsuccessful in London and Queen members, with Jim Beach, decided to offer it to Montreux with the result we all know.
So, together with the studios, Freddie's apartment close to Territet and the "Lake House", the statue has brought Montreux into the spotlight for all Queen and Freddie fans.
In 2019 it is already 36 years that Jacky Smith, a dynamic and wholehearted fan presides over the Queen fan club in England. This association, established in 1974 in London is mentioned in the Guinness book of World Records as the "longest running fan club for a band". Quite an achievement !
Since its unveiling in 1996, how many thousands of people have admired and have taken photographs of this piece of art ? In all kinds of weather conditions, rain, snow, clouds or unforgetable sunsets .... the contrasts are stunning and the color of the scenary is everyday different. It is not uncommon to read poems written by fans or small gifts displayed on the plinth or attached to his microphone. Not to mention the many flowers, often yellow, his favorite color, bought and displayed daily by fans from all around the world to pay tribute to this great artist.
Freddie defies time and contemplates this beautiful horizon forever.
Similar articles :
---
Photos
---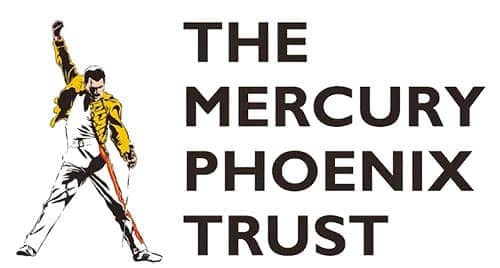 Montreux Celebration is supporting the
Mercury Phoenix Trust
who is fighting HIV/AIDS worldwide.
Please visit their website for more informations.
---
Updated on:
Any partial or complete use of the texts or images on this website are strictly prohibited without the written permission of Montreux Celebration. Do not hesitate to
contact us
if you find mistakes or to give more informations about this article