Queen & Montreux
July 1978 the band came for the first time to Montreux and France to record their new album "Jazz".
Whilst in Montreux a violent thunder storm erupts. Brian promptly goes outside and records the whole thing. These sounds appear on the song "Dead On Time".
They liked the Mountain Studios so much that they bought it in 1979 !
When the resident studio engineer David Richards asked what they intended to do with the studio, Freddie replied "dump it in the lake, Dear!"
February 1981, Queen start their South American Tour. No less than 500'000 fans gathered for 8 shows in Argentina, Uruguay and Brazil. Then they went on to Venezuela, Mexico etc.
Just after this tour follows the recording of "Under Pressure" with guest artist David Bowie. This song is a huge success on the "Hot Space" album recorded beginning 1982 in the Mountain Studios in Montreux.
---
Videos
Queen - Live at Montreux Golden Rose 1984
Queen appeared in 1984 and in 1986 at the Montreux Golden Rose Festival. This TV show was seen by an audience of no less than 400'000 people all over Europe.
This event was a show giving many high quality rock bands a chance to perform and to be seen. Queen, like everybody else, were asked to perform "playback". It was much easier from the technical point of view. Almost no material needed, except for the drums and "playback" loudspeakers to be changed between each show.
Queen performed "Radio Ga Ga", "Tear It Up", "It's A Hard Life" and "I Want To Break Free". None of the band members had ever appreciated performing "playback" but finally they realized that, for this occasion, it would make their life easier.
---
Queen - Live at Golden Rose Montreux 1986
Another session has taken place at the Golden Rose Festival 11th mai 1986.
---
Queen Boat Party in Montreux 1986
A nice little story : It was absolutely necessary to find a solution so that QUEEN stands out from the other bands invited to the 1986 Golden Rose for the press to talk about it.
Their manager, Jim Beach, has cleverly found a dazzling solution. Rent a boat, organize a reception and invite all the press. Some stripteaser from the Hungaria Night Club, located between the Bavaria restaurant and the Mountain Studios, were invited to join Freddie's guests and fans on the boat.
Later in the evening they were asked to dance to the rhythm of the music and more precisely to undress. Of course, this stroke of genius was meant for the press to reported this event and talk about Queen ! And it worked perfectly ! They all related the story. Short video below.
---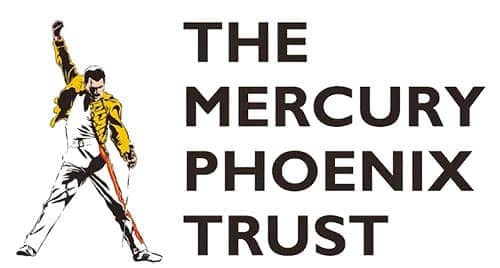 Montreux Celebration is supporting the
Mercury Phoenix Trust
who is fighting HIV/AIDS worldwide.
Please visit their website for more informations.
---
Updated on:
Any partial or complete use of the texts or images on this website are strictly prohibited without the written permission of Montreux Celebration. Do not hesitate to
contact us
if you find mistakes or to give more informations about this article