Freddie Mercury's statue in Montreux
Subnavigation:
1996 Unveiling
The official inauguration of Freddie Mercury's statue took place under the Montreux market square on 25 November 1996 at 3 p.m. in the presence of singer Montserrat Caballé, with whom Freddie had recorded the song "Barcelona", released as a single in October 1987, and on the eponymous album the following year.
"If you want peace of mind, come to Montreux," Freddie Mercury told him.
Among the other distinguished guests at the inauguration were Freddie's two parents, Mrs. and Mr. Bulsara, as well as her sister Kashmira and her husband.
Peter Freestone, former Freddie Mercury's personal assistant, Roger Cook, Claude Nobs (founder of the Montreux Jazz Festival), Brian May and Roger Taylor were also present.
It was on the shores of Lake Geneva, enjoying the same view that Freddie had from his house by the lake, that this bronze statue of the singer was unveiled to the population.
Transcript of the official speech of the Montreux mayor, Mr. Pierre Salvi
(followed by a video)
Some 18 years after Freddie Mercury's first visit to Montreux and almost 5 years to the day since his death, we today celebrate his memory by inaugurating a statue in his honour.
Ladies and Gentlemen who have accepted our invitation, on behalf of the commune of Montreux, I wish you a most cordial welcome.
Whilst initially, London was to be the siting of this statue, this great honour falls on Montreux and I therefore want to express our gratitude to the initiators of this event, the echo of which we hope will resound throughout the world.
Through the years many artists - writers, painters, sculptors and musicians - seduced by the breathtaking scenery of Montreux and its surroundings, have lived here and created memorable works, many of them recognised throughout the world. As a result, Montreux has quite naturally established itself as a centre of the arts. Thanks to the Montreux Jazz Festival, the Festival of Music Montreux/Vevey and the Golden Rose of Montreux the town has become known throughout the world for it's involvement with music and the visual arts.
Freddie Mercury, lead singer of QUEEN, was also charmed by this small resort on the shores of Lake Geneva. After the phenomenal success of the group's previous albums, it was here at Mountain Studios that they recorded their first album abroad, "Jazz".
Probably better than I can, Brian May, Roger Taylor and John Deacon - the remaining members of QUEEN - could retrace the career of Freddie Mercury, an artist who, early in his career was to establish himself as one of the greatest rock singers of our time becoming known to his peers as in innovator and an ambassador in this field of music. His departure without doubt marked the end of an era.
Happily for Freddie's fans his recordings remain. And for Montreux, this statue, sculpted by the talented Mrs Irena Sedlecká, will commemorate his enduring presence through the years to come. I particularly wish to express my deepest appreciation to Mrs Sedlecká for succeeding in capturing so faithfully the look and style of Freddie which we see before us today. Irena Sedlecká, born in Czechoslovakia, became a Laureate of the State and now living in London is a member of the Royal Society of British Sculptors. To date she has immortalised a large number of artists and personalities.
Together witt QUEEN, the Municipality of Montreux chose this popular tourist site because of Freddie's fondness for the lake. He appreciated the kindness and discretion of the town's people and for him it became a haven during his time here. And for Freddie it gave him inspiration during his final days; many of Freddie's last recordings were made here and in fact his last song "A Winter's Tale" is a dedication to the peace and contentment he found in Montreux.
It's our wish that this statue will stand as a permanent symbol of a man who enjoyed life to the full and be there to remind all those who knew and love him that he will be forever present in our minds and hearts.
I will now call on Mr Brian May to say a few words and he in turn will present opera legend, Montserrat Caballe with whom Freddie Mercury recorded "Barcelona", the song that was to become the theme of the Olympic Games of 1992.
Pierre Salvi, Mayor of Montreux
---
Videos
The unveiling
Exclusive vidéo from the unveiling of the Freddie Mercury Statue in Montreux with Jer Bulsara (Freddie Mercury's mother), Monserrat Caballé, Peter Freestone, Brian May and Roger Taylor (Queen).
---
Press Articles
---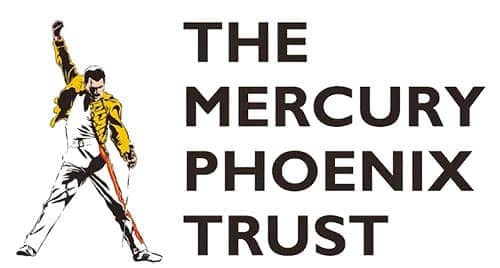 Montreux Celebration is supporting the
Mercury Phoenix Trust
who is fighting HIV/AIDS worldwide.
Please visit their website for more informations.
---
Updated on:
Any partial or complete use of the texts or images on this website are strictly prohibited without the written permission of Montreux Celebration. Do not hesitate to
contact us
if you find mistakes or to give more informations about this article