Interviews
Subnavigation:
Tania's interview, May 20th, 2007
Hi Tania, we are friends for such a long time and you told me a couple of interesting stories about QUEEN and their stay in Montreux. Would you mind giving our website visitors details about those anecdotes by answering my questions ?
Sure with pleasure

You met Queen members right ?
Yes many times.

When and why ?
I was the director of the Harry's Bar at the Montreux Palace Hotel from 1984 to 1994. Freddie, Brian, Roger and some technicians, they very often came to have a drink after their recording at the Mountain Studios. It was most probably in 1988 but I am not sure really. They always arrived sometime between midnight and 1 a.m. I remember Julian Lennon being in town too, he stayed at the Lake House; he is a nice "boy". I was a bit like his mother!

How were they behaving ?
They were all very well behaved, friendly and very nice people. As most British are. High style. Not fussy at all.
What were they drinking ?
Well quite normal drinks and cocktails but one day Julian came with friends and told me: "Tania why don't you serve us a cocktail we cannot find anywhere else?". So I prepared a cocktail which would blast them all off! A mixture of Gin, Vodka, Williamine, Grenadine, some orange juice... They were all enjoying it but suddenly oh surprise!!! Two moving antennas pointing out of the juice. "What's that?" One guy was so scared and dropped the glass on the floor and a living crawfish crawled on the floor!!! I called it the "horror cocktail". Of course two days later here comes Julian together with Freddie Mercury, Brian May, Roger Taylor to give them the taste of my "horror cocktail". Freddie burst out laughing when he saw the crawfish. Here is a notice for all WWF members. Don't worry the crawfishes were still alive and placed back in their fish tank in a "drunken" condition!

A good reason for them to go to Harry's Bar ?
Yes because I was keeping an eye on everybody who stopped by. Hundred of celebrities enjoyed it here over the years (Whitney Houston, Boy George, David Bowie...) no-one was ever disturbed by fans. There has never been any problem except with Pelé (Brazilian football star) where I could not handle all the fans struggling to get an autograph.

Were there no other cool places in Montreux for them to have a drink ?
Well late in the night or rather early in the morning... only one other night-bar was open. The Hungaria near Mountain Studios. But as mentioned earlier, the Harry's Bar was the only place celebrities were not disturbed.

Coming back to Queen, did you meet them outside Harry's Bar ?
Yes so many times! Roger Taylor would call me at 4 in the morning "Hi Tania are you still awake??" .. hum.. "We are hungry. Do you mind cooking your wonderful spaghettis for us?" ... "of course not" ! And here they all came home. Sometimes they were 6 or 7. Roger, Brian, Freddie, also Erdal, David Bowie's bass player. Once or twice David Richards and John Deacon joined for one of those "spaghetti parties". I must admit that most of these people came very often to my place. While they were recording at Mountain Studios, they attracted friends and other stars, which came to see them and have fun together. I lived in La Tour de Peilz at that time, in a large apartment by the lake side. They all came by taxi or with their cars. In fact Brian and Roger rented cars and drove them themselves.

Did they like your food or were they complicated ?
Brian May loved my tomato sauce which I did with lots of different ingredients. When Brian once asked what the sauce was made of, Roger Taylor replied: "She's put anything in this sauce except the sink!". Freddie was the calmest. Very shy and so polite. They were adorable; we had so much fun, clean people and no drugs...

Did some other stars come to your house ?
Julian Lennon.... always ! I must tell you that I spent one week with Julian. David Bowie was touring in France with his "Glass Spider Tour". We were in Cannes, Julian, TV speaker, 4 people crew and I. Right in the front of the stage on a sort of a platform. 65'000 fans were there to see the show! It was amazing. It was in summer during the "Juan les Pins" Jazz Festival. We stayed in Nice and Miles Davis, Dizzy Gillespie, Herbie Hancock and so many other famous Jazz musicians were in the same hotel as we were. I told Julian "It's great to be here but I will be missing Herbie Hancock at the Montreux Jazz Festival the day after tomorrow. I wanted to hear him for such a long time". Julian replied "don't worry Tania". After the Bowie gig, late in the evening, we drove back to our hotel in Nice and here you go: Herbie Hancock and others were playing a jam session until 7 a.m. in the lobby! And the next day guess what? He played by the swimming pool! I will never forget this. Then we drove to Torino in Italy where the "Glass Spider Tour" performed in front of 85'000 fans !!

Do you enjoy Queen music ?
Yes a lot.

Are you a Queen fan ?
No (note: and she starts laughing)

What would your reaction be if you would meet Brian or Roger right now here in Montreux ?
We would hug each others and I would invite them for a spaghetti party !!

Have you got a special crazy "star" fairy story to tell for the 10 years you spent in Harry's Bar ?
AC/DC... one of the band members pissed in the flower pot near the entrance! We were not amused !

Thank you so much Tania for those nice and funny answers...
---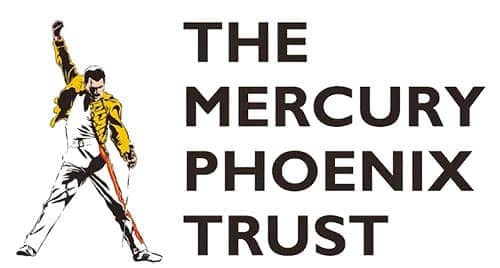 Montreux Celebration is supporting the
Mercury Phoenix Trust
who is fighting HIV/AIDS worldwide.
Please visit their website for more informations.
---
Updated on:
Any partial or complete use of the texts or images on this website are strictly prohibited without the written permission of Montreux Celebration. Do not hesitate to
contact us
if you find mistakes or to give more informations about this article