Past Events
Subnavigation:
Memorial Day 2006
2006 was a very special year for all Freddie Mercury fans but also for the organisation :
September 5th Freddie would have enjoyed his 60th birthday and, at the same time, Montreux has welcomed his magnificent statue 10 years ago.
For this double anniversary, we planed a double Freddie Mercury's Montreux Memorial Day, September 1st and 2nd 2006 (yes...over two days !!) with an amazing program.
Freddie's mother and sister have come specially from London.
Rudi Dolezal has presented his new "Lover of Life Singer of Song" DVD and fans could ask questions.
Queen coverband DSR "Dios Salve a la Reina" from Argentina carried all the audience back in the Queen period 1970-80.
One and only evening at the Auditorium Stravinksy prepared and presented by Peter Freestone himself with the Queen Symphony and the Master Tolga Kashif. Over a hundred musicians and choirs on the stage.
Thierry Lang, author of the music of "Freddie Mercury the Untold Story" filled the concert hall with magical notes. He opened the evening, alone with his piano.
Were present, Jer Bulsara & Kashmira Cook (Freddie's mother and sister), Jim Beach, Queen manager, David Richards, Queen producer and sound engineer, Claude Nobs director of Montreux Jazz Festival, Michel Ferla director Swiss Tourism and many personalities, Queen fans and music lovers from all over.
The Mercury Phoenix Trust had choosen Montreux to present an art work by spanish artist Grego Matos. All fans or anybody passing by had the chance in participating to its construction !!
Grego Matos
This art installation is based on the idea of experimenting with the landscape and has been designed with the celebration of the Freddie Mercury Memorial Day in mind on what would have been Freddie's 60th birthday. It calls for collective participation and public involvement - not just in the perception of the artwork, but also in its construction.

The artwork consists in a basic rectangular structure of two walls, reminiscent of a passage. The sides of the walls are made of a nylon mesh to which visitors can tie ribbons of plastic material that have been prepared for this purpose. They will be the protagonists of this initiative and the artwork's visibility will directly depend on their participation. So the more the public completes "The Passage", the more corporeal and alive it will become. If the wind blows, these plastic elements will move with the air, thus making the piece more dynamic.

People may observe the installation both from outside and in. The intention is for the knotted plastic ribbons to create the waveform of Freddie Mercury's voice singing a Queen's song. At the same time, the aim is to create a quiet rhythm to make the visitor aware of the place's nature. The lake is part of that nature and the waveform reminds us of the surrounding landscape of the mountains and their reflection in the lake. This experience invites people to slow down and to notice things with all their senses. The view through the passage towards the horizon recalls the transient nature of our presence in this world, whilst the airy frame of nylon mesh represents the underlying fragility on which life's tapestry is woven. In Freddie Mercury's case this tapestry was made of music and song, passion and flair.
Location: Market Place, Montreux, Switzerland.
Collaborators: Claudia Beach, Daniel Vocat & family, Anne Meyer, Susie Ward, Steve Oakwell, François Grand

Artists : Grego Matos & Matilda Valli
DSR
Message from the band :
"Being a Queen tribute band, and Queen fans ourselves of course, our aims are different than other groups. For us, playing in places like the UK, Montreaux, Budapest, Tokyo makes our gigs more special than playing in any other place in the world. Step by step we keep on reaching our goals. Montreaux it's even more special. A place so related to Freddie´s , so full of thoughts and feelings. When got the news that we were going to play here and we couldn't believe it. It's like Freddie is going to be closer and that we have a more difficult task to make him be proud of us".
"We're waiting for the festival to come very anxiously, waiting to see all that people gathering together in the name of Freddie and Queen. We don't want to miss it either, so... see you there, we're sure it's going to be fantastic. Best Wishes".
Javier and all members of the band.
Updated on:
---
Videos
Brian May message
Special message from Brian May to the fans of Freddie Mercury who came to Montreux, broadcast exclusively during Memorial Day 2006.
---
Roger Taylor message
Special message from Brian May to the fans of Freddie Mercury who came to Montreux, broadcast exclusively during Memorial Day 2006.
---
Photos
---
www.freddie-tours.com
Guided tours and exclusive events are organised in Montreux, follow in the footsteps of Freddie Mercury!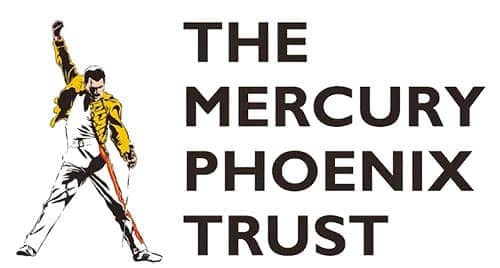 www.mercuryphoenixtrust.com
The Mercury Phoenix Trust is fighting HIV/AIDS around the world, support their action!
---