Queen's concerts in Montreux
The band Queen performed in Montreux twice, in 1984 and two years later, in 1986. These two concerts, given as part of the Montreux Golden Rose Festival, were performed in playback.
After the death of their leader Freddie Mercury in 1991, Queen's members will regularly return to Montreux to perform live, like Brian May, now used to concerts and surprise appearances at the Montreux Jazz Festival.
You will find in the following article, videos as well as information and anecdotes about these different performances given in Montreux by Queen and their different members.
Similar articles :
Queen - Live at Montreux Golden Rose 1984
In May 1984, Queen entered the homes of 400'000 television viewers during the broadcast of the Montreux Rose d'Or Festival, to which they were invited to play.
Their concert took place on May 12, 1984 and was filmed and recorded for broadcast at a later date on television throughout Europe. It is an event to which many top rock bands were invited. Among the 34 groups invited from May 10 to 13, Elton John, Rod Stewart, Cliff Richard, Gloria Gaynor or Nena were present at this 1984 edition.
The ticket for each concert was sold for about CHF 20 and the venue, which had a relatively small capacity, could accommodate about 300 people.
Queen was asked to play and sing in playback on their recorded tapes. This made it easier for all technicians : almost no equipment, apart from the drum kit and playback amps, to exchange between the various bands performing.
Queen performed four songs: "Radio Ga Ga", "Tear It Up", "It's A Hard Life" and "I Want To Break Free". No member of the band has ever enjoyed playing and singing in playback, but finally they realized that this time it made their lives easier.
---
Queen - Live at Golden Rose Montreux 1986
Another session has taken place at the Golden Rose Festival 11th mai 1986 at "Petit Palais" (Pavillon).
Setlist
1. One Vision
2. A Kind Of Magic
3. Friends Will Be Friends
4. Hammer To Fall
---
The Cross (Roger Taylor) live in Montreux 1988
As with previous Rose d'Or concerts, this performance was also to be performed as a playback. Their manager, Jim Beach (also Queen manager) was involved in the organization of this festival and, although very reluctant to mime the concert, Jim finally managed to convince them, since they finally accepted the offer to perform in Montreux, a little reluctantly.
It was therefore on May 12, 1988 that the group presented itself on the Montreux Golden Rose stage and played two songs: "Manipulator", which featured prominently in their tour repertoire and was presented as their next single, as well as the title "Heaven For Everyone".
The group was then:
Roger Taylor - vocals, rhythm guitar
Spike Edney - Keyboards, vocals
Joshua J Macrae - Drums, vocals
Clayton Moss - Guitar, vocals
Peter Noone - Bass guitar, vocals
---
Brian May with Paul Rodgers - Montreux Jazz Festival 1994
Brian May will play that evening, July 6, 1994 at the Montreux Jazz Festival, as a guest with Paul Rodgers at the Auditorium Stravinsky.
The video of the songs Good Morning Little School Girl and Crossroads is visible on the video below.
Line-up: Paul Rodgers (vocals - guitar), Brian May (guitar), Neal Schon (guitar), Jason Bonham (drums), Ian Hatton (guitar), John Smithson (bass), Steve Lukater (guitar)
Setlist
1. Good Morning Little School Girl
2. I'm Ready
3. A Little Bit Of Love
4. All Right Now
5. Crossroads
6. Hoochie Coochie Man
---
Brian May with Zucchero - Montreux Jazz Festival 1996
Brian May was invited by the Italian artist Zucchero to perform at the Auditorium Stravinsky as part of the Montreux Jazz Festival on July 12, 1996.
The two friends who had already collaborated on many occasions in the past played together the last song of Zucchero's setlist "Madre Dolcissima".
Shortly before the end of this song, Zucchero made one of his first and rare "stage dives" that you can admire by watching the video below.
---
Brian May live at Montreux Jazz Festival 2001
On July 7, 2001, Brian May, Queen's guitarist plays at the Montreux Jazz Festival in the Auditorium Stravinsky hall in part of the "Tribute to Sun Records".
The evening stated with Bill Whyman´s Rhythm Kings (with Albert Lee on guitar) who perfomed a one hour concert. Page and Plant (Led Zeppelin) were the next artists. You will find a review of the show on our website HERE.
Finally the highlight of the evening was "The Original Sun Record Artitst", accompanied by The House Rockers. Brian May was not listed officially on the program of the evening, he was a "Special Guest".
Accompanied by his wife, son and daughter's, Queen's guitarist didn't lost his talent, he will play (I Don't Want Nobody) Teasin' Around (With Me)," "Let Me Out," "Tie Your Mother Down" and with the all-star finale, "Whole Lotta Shakin' Goin' On". Brian May, who was initially supposed to play two songs, doubled his set with the cover of the band that brought him to the sky: "Tie Your Mother Down".
A little anecdote, the day before, on Friday July 6, Brian May also performed on stage in Montreux as a surprise guest at the "Rock´n blues Night" event of the Montreux Jazz Festival with Gary Moore, Larry Carlton and the Burr Johnson Trio. Brian May played the last song of the concert that evening.
---
Brian May & Kerry Ellis - Montreux Jazz Festival 2013
Kerry Ellis is the great voice of London's musicals. Together with Brian May they created the "Candlelight Concerts". This concert at the Stravinsky Auditorium combines the superb voice of Kerry Ellis with Brian May's legendary guitar playing, featuring standards, ballads, covers and Queen songs.
Here is an excerpt from this concert with Brian May & Kerry Ellis playing "We Will Rock You" at Montreux Jazz Festival, on Brian's 66th birthday, Friday 19 July 2013.
---
Press Articles
---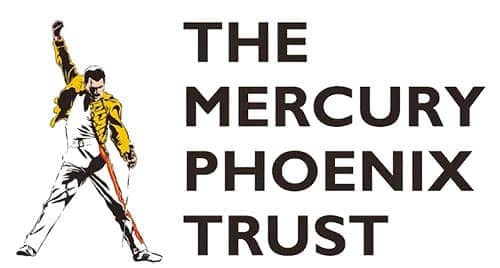 Montreux Celebration is supporting the
Mercury Phoenix Trust
who is fighting HIV/AIDS worldwide.
Please visit their website for more informations.
---
Updated on:
Any partial or complete use of the texts or images on this website are strictly prohibited without the written permission of Montreux Celebration. Do not hesitate to
contact us
if you find mistakes or to give more informations about this article