Mountain Studio in Montreux
Subnavigation:
David Richards
David Richards was Queen's resident producer and engineer at Mountain Studios at the time. He was to become a trusted friend and associate producer of many of their subsequent albums.
"The very first time I met them was when they came to make the "Jazz" album here. They were working with their whole crew and they had Roy Thomas Baker engineering, I just met them very briefly - That was when they decided to buy the studio as well, so I suddenly became under new employment. I had new bosses : Queen!"

David Richards
Born February 20, 1956 in Carshalton, south London, His father is an orchestrator for Hollywood productions
1973 : Gives up the London Musical Academy and starts a Sound Engineer career.
1975 : Checks in the Mountain Studios in Montreux. First as an assistant and later became Director and owner
1977 : Marriage to Collette, Wendy and Christopher are born from this union
1991 : Freddie Mercury, very weak due to AIDS is recording at Mountain Studios "His last words, he sang them, and I was his scribe".
1993 David Richards bought Mountain Studios from Queen and stayed, including a visit from Michael Jackson to work on the "Blood On The Dancefloor"
1994 : Billboard appoints David Richards producer of the month with three records ranked No. 1 (Queen, Duran Duran, Bowie)
2002 : David Richards moved the facility to the village of Attalens, five miles from Montreux. The former Mountain premises in the Montreux casino were reopened as Queen – The Studio Experience.
December 20th, 2013 : David Richards died aged 57
Newspaper 24 Heures
Wednesday April 15th 2009 - Text : RAPHAEL DELESSERT
Winter 1975, The Rolling Stones are recording their album "Black and Blue" in Montreux. In front of this super star band, in the latest up-to-date studio, a 19-year-old boy just landed from England. David Richards settles down near the lake, in the Mountain Studios in which the young office assistant is operating with the worldwide most modern equipment. The Stones are sleeping during the day time but work the whole night. A bit hard for the prestigious namesake David, Keith Richards. One night, while the band was feasting around a huge banquet on the upper floor, before starting the work, the phone rings at the studio. It was Mick Jagger's wife; David joined the group and slipped a word to the timid singer. On the other side of the table, Keith Richards is sleeping; his face plunged into the plate. Nobody cares about.
David Richards shows the same kind of British phlegm behind his console.
The list of artists who recorded in Montreux between 1975 and 1990 would give the vertigo to Claude Nobs himself : David Bowie, Bryan Ferry, Led Zeppelin, Deep Purple, Miles Davis, Queen, Michael Jackson, Jacques Dutronc, Françoise Hardy.
"There is a form of superstition in the musical world. If an artist records a great hit in a studio, the others want to come too". To his great regret, however, Genesis has never pushed the door of Mountain Studios. "Neither did Stevie Wonder. I am still waiting for him to come". "At that time, the bands took their time without watching the final bill: Emerson Lake and Palmer lounged around in Montreux for six months before giving birth to their record. The same for Yes. "They arrived here without any musical notes in their heads. I remember one morning where the group was more concerned about the lobster they would eat at noon as about the music to write". The artists do not all find their energy in crustaceans, and many of them use and abuse of a few illegal substances: "Sure there were drugs, they took them because they thought it stimulated their inspiration. But, like alcohol, it is a pitfall to avoid". David Richards, instead, was drinking, raspberry syrup in 1959 when for the first time he puts his fingers on a piano. He was 5 years when he gave his first concert in front of 300 people in the suburbs of London and - wins a price. At age of 8, his father sends him to London for listening to the recording of a "James Bond" music.
"In London, I learned to respect the musicians and to never interrupt them while they were searching for an idea"
"There was a huge sound, all these knobs and guys with smart clothes, very cool, behind the console. I realized that this was what I wanted to do". He cut his first tapes with razor blades. The reason was to extract three minutes songs to accompany his pirouettes on ice as well as his sister's...
In 1973, the teenage crisis runs short for the young English man with long blond hair. While sleeping late every morning during his summer holiday, his father once arrived in his room, kicked his ass and gave him the list of five prestigious studios in London. He told me: "Go away and don't come back until you have found a job". A few days later, David Richards is preparing coffee for Bing Crosby in the prestigious Chapels Studios. "I learned to respect the musicians and to never interrupt them while they were searching for an idea".
His gentle voice and his clear blue eyes have attracted one day the exuberant Irish Collette who became his wife for twenty-three years. Then, after a long love story with cellist Nathalie Manser from Montreux, Cupidon has thrown his arrows to the direction of China and married Vivian Wong. They lived and worked both together in Attalens near Vevey.
The Mountain Studios in Montreux has become a bar and night club and then the Queen Studio Experience, and it is in the countryside in his large house, that David Richards has recorded for the past years many stars and others: "The artists can stay and play their music under the same roof. They love this area. I am still waiting for Stevie Wonder to come !".
---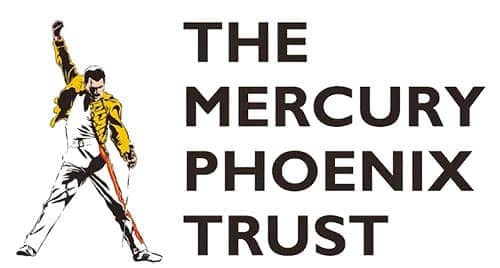 Montreux Celebration is supporting the
Mercury Phoenix Trust
who is fighting HIV/AIDS worldwide.
Please visit their website for more informations.
---
Updated on:
Any partial or complete use of the texts or images on this website are strictly prohibited without the written permission of Montreux Celebration. Do not hesitate to
contact us
if you find mistakes or to give more informations about this article