Mountain Studios in Montreux
Subnavigation:
David Richards
David Richards, producer and engineer in charge of "Mountain Studios", quickly became a loyal friend and associate producer for all Queen albums recorded in Montreux.
He was born on February 20, 1956 in Carshalton, south of London. His father was an orchestrator for Hollywood productions.
David played his first concert at the age of 5 in front of 300 people and won an award in the process.
It was at the age of 8, while listening to the recording of a James Bond's tune, that the producer and sound engineer had the revelation of his profession. "There was a huge sound, all these buttons and some cool, well-dressed guys behind the control room. I realized that this was what I wanted to do".
In 1973, the teenage crisis ended for David Richard who gave up the London Academy of Music. While sleeping during the summer holidays, his father came into his room, kicked his ass and gave him a list of five prestigious studios in London. He said to me, "Run along and don't come back until you found a job".
A few days later, David Richards prepares coffee for Bing Crosby in the prestigious Chapels Studios. "I learned to respect the musicians and never to interrupt them when they were looking for an idea ».
He arrived in Montreux in 1975, at the age of 19, a few weeks after the construction of the Mountain Studios. He first worked as a simple assistant in a studio that was then equipped with the most modern equipment in the world.
1978 was marked by the arrival of the band Queen at the Mountain Studios. David Richards explains : "Our first meeting was in Montreux for the album "Jazz". They worked with their entire team, including Roy Thomas Baker, sound engineer. I met them briefly, then Queen decided to buy the studio. Then I become an employee of the new bosses : Queen !"
David Richard adds : "There is a form of superstition in the musical world. If an artist records a big hit in a studio, the others are looking to come too". To his great regret, however, Genesis never pushed the door of the Mountain Studio. "Neither is Stevie Wonder. I'm still waiting for him".
Earlier the bands were taking their time without looking at the bill : Emerson Lake and Palmer lazed for six months in Montreux before giving birth to their record. As for Yes, "they landed here without a single note in their heads. I remember one morning when the group was more concerned about the lobster they were going to eat at lunchtime than about the music to write. However, not all the artists like seafood, and many of them would use and abuse of substances that are not legal : "Of course there were drugs, they used them because they thought they were stimulating their inspiration. But, just like alcohol, it is a trap to avoid".
Since 1982, he had also been in charge of recording the Montreux Jazz Festival concerts, where he also contributed to Montreux's influence on the world music scene.
He married Collette in 1977, the exuberant Irish woman was his wife for twenty-three years. Wendy and Christopher were born from this union. Then, after a long love affair with the Montreux cellist Nathalie Manser, he married, a few years later, Vivian Wong from China.
In 1991, when Freddie Mercury, very weakened by AIDS, recorded at Mountain Studios, David Richards said: "His last words, he sang them and I was his scribe".
In 1993, after Freddie Mercury's death,  Queen wanted to sell the Mountain Studios. David Richards, who has been working there for more than 15 years, was interested and bought it back from them. He officially became the owner of the Mountain Recording Studios on February 1, 1993.
Billboard named him Producer of the Month in 1994 with three No. 1 rated records (Queen, Duran Duran and David Bowie).
David Richards moved the Mountain Studios, for lack of agreement with the new owners of the Montreux Casino, to Attalens a small village a few kilometers from Montreux.
Very sadly, on December 20, 2013, David Richards died at the age of 57.
The Swiss and Colombian singer William Fierro will remain one of the last artists to have been produced by the British.
Similar articles :
---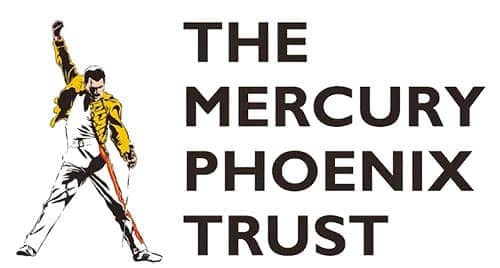 Montreux Celebration is supporting the
Mercury Phoenix Trust
who is fighting HIV/AIDS worldwide.
Please visit their website for more informations.
---
Updated on:
Any partial or complete use of the texts or images on this website are strictly prohibited without the written permission of Montreux Celebration. Do not hesitate to
contact us
if you find mistakes or to give more informations about this article