Interviews
Subnavigation:
Christian Guhl's interview
I bought this vinyl in July 1978 in Italy where I was on holiday with my parents. A friend of theirs had rented her apartment in Blonay to the four members of Queen.
It was an amazing apartment, created by the local interior designer Alain Krieger. Not a single straight wall in the whole flat. Only round shaped walls including the chimney !
So I asked this friend, Julianne Bapst, now sadly deceased, to get my vinyl dedicated by the four longhaired guys who were starting to get famous. By the way, it looks like this did not stop the casino security service to refuse them access to the discotheque "Blue Jeans" because of their appearance !
"We Are the Champions" and "We Will Rock You" were already hits and I loved "A Night At The Opera," the absolute masterpiece of Queen in my humble opinion.
At that time, Queen recorded the album "Jazz" at the "Mountain Studios", which has unfortunately been sacrificed by the Casino Barrière.
When I think that this mythical place could have been transformed into a unique bar !
Thinking also about the Bavaria, where my father had invited Mistinguett in the late 40s, which was the place that hosted the cream of art for the last 100 years and which has also been a victim of bulldozers and unscrupulous promoters backed by accomplices authorities! Everywhere else they would have kept living museums of these places, which would attract a great deal of tourists and fans. In Montreux, they prefer to build luxury towers which remain empty for eleven months. The rich owners of those apartments, sold for high prices, occasionally come - or get their flats aerated - for three weeks in the summer ... While the Montreux citizens are reduced to emigrate to the Chablais or in the Fribourg countryside to find affordable rents !
I saw that your Montreux Celebration website includes a chapter on famous musicians connected with Montreux. It seems to me that some are missing including Michel Polnareff. He was also a friend of Julianne and I was surprised, one day in 1977, returning from school, to find the singer in the lounge of my parents. With his curly mop of hair, his irremovable sunglasses, a vest and a sheepskin jacket. He told me about his holiday in the Caribbean. Michel lived at the Hotel Eden au Lac, where he composed an album ("Coucou me revoilou" if I'm not mistaken) with a grand piano in his suite. He had a tremendous success with his song "Letter to France" and attempted a comeback after being exiled in California.
I saw him several times, including for a "cheese-raclette" in our wine cellar in Pallens and another time at the Restaurant "Les Fougères" in The Alliaz. I was with my father and the composer Claude Lemesle. We talked about the last album of Jacques Brel "Les Marquises" which had just been released. At fifteen,
I suddenly realized the privilege I have had.
Always related to music .... Julianne Bapst also brought in our wine cellar of Pallens in 1975 or 1976, the blues singer and guitarist Luther Allison.
As a remembrance, he had sent me a T-shirt of their tour, which I kept. At one of the last festivals that took place at the Casino in 1994, I met him in the lobby and approached him saying that I was the kid to whom he had sent the T-shirt after an evening "in an old cellar where he drank wine".
He looked at me and very spontaneously hugged me, He was very moved. What happened had touched me a lot. I never saw him again, he died in 1997. He was only 57. He had played with the one and only Howlin'Wolf and was the father of Bernard Allison, also singer and blues guitarist.
The vinyl autographed by Michel Polnareff
My father Alexandre (www.alexandreguhl.ch) liked and bought the record before the meeting with Michel. He told him that he used his voice as an instrument, what the singer confirmed.
Christian Guhl
---
Photos
---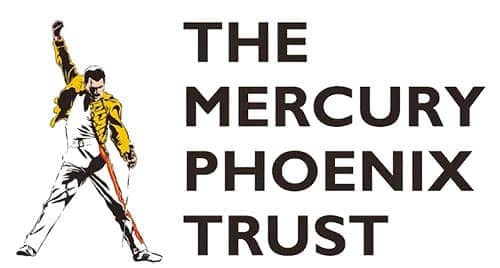 Montreux Celebration is supporting the
Mercury Phoenix Trust
who is fighting HIV/AIDS worldwide.
Please visit their website for more informations.
---
Updated on:
Any partial or complete use of the texts or images on this website are strictly prohibited without the written permission of Montreux Celebration. Do not hesitate to
contact us
if you find mistakes or to give more informations about this article