Freddie Celebration Days 2019
Subnavigation:
Practical informations
Apart from boat tours which must be booked in advance, (information and bookings HERE), our "Freddie Celebration Days 2019" event is completely free of charge and does not require any advance booking or admission ticket.
The complete programme of the Freddie Celebration Days 2019 is available HERE.
Location
The Freddie Celebration Days 2019 gigs and events will take place from 5 to 8 September 2019 around Freddie Mercury's statue in the city of Montreux, Switzerland.
See location of Freddie Mercury's statue on Google Maps.
Food-trucks and beverage stalls will be set up during the weekend by the lake side in an idyllic setting. Public and free toilets will also be at your disposal.
A 360° view of the location is HERE.
The evening concerts will be held on a large stage set up especially for the occasion under the covered market, a few meters away from the statue. In case of rain, daytime activities will be moved under the Covered Market.
A 360° view of the Covered Market where the concerts will take place is HERE.
The covered market of Montreux with Freddie Mercury's statue at the left side.
"Freddie Birthday Party" on Saturday evening at the Montreux Casino
This event, which is sold out, is organized by the Mercury Phoenix Trust and will take place at the Montreux Casino.
Our association Montreux Celebration, is a partner and supports this event but is not responsible for its organization. For any request or information related to this event, please contact the organizers directly: Mercury Phoenix Trust.
For all fans who didn't get a ticket for this Saturday evening, Montreux Celebration offers a colourful "Overflow Party" with a free concert and free entertainment under the Covered Market! Details on our programme.
Food and Beverages
Montreux Celebration secured a food-truck serving pizza cooked over a wood fire (Four à bois du Marché) as well as a food-truck (Chez Bilia - Traiteur Kashmiri) serving Indian dishes, food that Freddie particularly appreciated.
Our association will host the official bar of the event. It will offer you a wide choice of minerals, beers, wines and cocktails as well as the official 2019 Freddie Celebration Days merchandising.
You will have the opportunity to quench your thirst with the special "Montreux Celebration IPA" beer brewed especially, since 2017, for all Freddie Mercury fans, by the artisanal brewery Gimlé, located in the small village of Chernex in the upper part of Montreux.
As our event is totally free of charge, in order to be able to offer you a colourful programme every year, we want to thank you in advance for playing the game and consuming your food and drinks at our official stalls.
Transportation
By train: The journey from Geneva airport to Montreux takes about 1 hour through beautiful landscapes and vineyards, a UNESCO heritage site. Check www.cff.ch for the schedules and prices. Montreux train station is located in the city centre, it takes a maximum of 10 minutes by foot to get to Freddie's statue where all our activities and concerts will take place.
By bus: Freddie Mercury's statue is at the Line 201 "Montreux Marché" bus stop. Which is the main line from Vevey to Villeneuve. www.vmcv.ch
By car: although we recommend you travel to Montreux by public transport, a 450 place public car park  is available (against payment) under the covered market just next to Freddie Mercury's statue.
---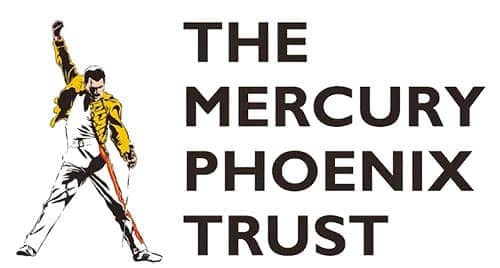 Montreux Celebration is supporting the
Mercury Phoenix Trust
who is fighting HIV/AIDS worldwide.
Please visit their website for more informations.
---
Updated on:
Any partial or complete use of the texts or images on this website are strictly prohibited without the written permission of Montreux Celebration. Do not hesitate to
contact us
if you find mistakes or to give more informations about this article