Montreux Freddie Mercury
Freddie Mercury and Queen loved to stay on the Riviera, a peaceful and beautiful place they discovered in 1978. But they especially appreciated the famous recording studio, at that time one of the best in the world: the Mountain Studios.
After having stayed several times at the Montreux Palace and in the house adjoining the famous "Duck House", Freddie Mercury bought a magnificent apartment on the top floor of the "Les Tourelles" residence, 15 rue Bon Port in Territet by Montreux. This apartment is located about ten minutes walk from Mountain Studios where Queen will record no less than 7 albums.
When Freddie recorded the vocal tracks of the album "Made in Heaven" in 1991, he was already deeply affected by the disease : "It took us longer than usual to record the vocal parts, because Freddie needed to take breaks. But he also wanted to be more precise, more accurate, because he knew there would be no other opportunities for him. His last recordings had to be perfect", said David Richards.
Freddie Mercury wanted to work until the end, until his last breath, even if he knew that the songs he recorded would be published after his death. He then became the first charismatic rock singer to record a record knowing that his death was imminent. We can imagine, for him, the weight of words.
The last song Freddie Mercury has written was "A Winter's Tale", a nostalgic and peaceful contemplation of the city of Montreux.
The sky, the water, the mountains, the seagulls, the cries of children... a moment suspended in time that ends thus:
"Am I dreaming ? Am I dreaming ? Oooh - it's bliss".
This song, he recorded it sitting down, stopping to breathe after each sentence. Freddie then said to David Richards: "Dave, my whole body is letting go, but I still have my voice".
The song "Mother Love" was the last song sung by Freddie Mercury. Brian May wrote the lyrics on a piece of paper, without the melody being prepared, Freddie then sang them unexpectedly.
Brian May comments: "Freddie Mercury will have exhausted his last efforts to complete his final recordings".
Freddie could have said, "I'm coming to the studio for a few hours". In fact, he said, "Let me sing. Write to me whatever you want and whatever I can sing, I will do it. I will give you all the material I can".
Shortly afterwards Freddie Mercury announced that he was tired and that he had to rest and returned to his apartment nearby in Territet, he would never return to the studio.
He will have lived in this apartment for a year and a half and left it definitively on November 10, 1991. David Richards himself accompanied his faithful friend to Geneva airport so that he could join his doctor in London where he died a few days later, on November 24, 1991.
It would take a few years for the other members of the group to dare to work on the finishing touches to the songs, which would lead to the release of "Made in Heaven" in 1995.
The cover of Made in Heaven, naturally represents a view of the lake and mountains opposite Montreux as well as one of Freddie's favorite places in Montreux, the "Duck House", where he spent many happy moments of inspiration and relaxation.
"If you want peace of mind, come to Montreux," Freddie Mercury told his friend Montserrat Caballé.
On November 25, 1996, exactly 5 years after his death, a bronze statue was inaugurated at the Place du Marché in Montreux, in the presence of many personalities, including his parents, Brian May, Roger Taylor, Monserrat Caballé, Jim Beach, Maurice Béjart and Claude Nobs. Admiring the lake, forever singing his songs of love, struggle and hope, Freddie Mercury is now part of Montreux's living memory.
Every day, many fans from all over the world come to honour the deceased artist by placing a flower, candle, letter or photo on the plinth of his statue. We invite you to discover in these pages the whole history of Freddie Mercury in Montreux, you will also find in the dedicated sections a complete history of the Mountain Studios.
Similar articles :
---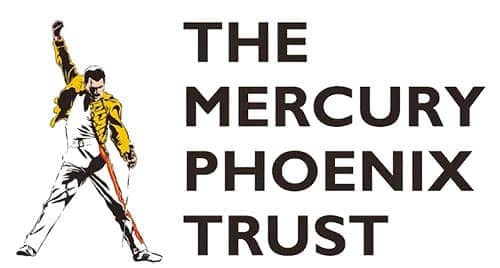 Montreux Celebration is supporting the
Mercury Phoenix Trust
who is fighting HIV/AIDS worldwide.
Please visit their website for more informations.
---
Updated on:
Any partial or complete use of the texts or images on this website are strictly prohibited without the written permission of Montreux Celebration. Do not hesitate to
contact us
if you find mistakes or to give more informations about this article