Freddie Mercury and Montreux
Freddie Mercury and the Queen Group enjoyed staying on the Vaud Riviera, a peaceful and beautiful place. But they especially appreciated the famous recording studio, at that time one of the best in the world: the Mountain Studios.
Queen arrives in Montreux for the first time in 1978, just to record at Mountain Studios. As their arrival is just after the end of the Jazz Festival, the name for their new album is all found: "JAZZ".
Their sound engineer is none other than David Richards. The four members of the group are very happy with the result of the recordings, and then decide to simply buy the Mountain Studios in which, afterwards, they compose and produce some of the most beautiful pieces of their repertoire. David Richards becomes their sound engineer and regular producer.
Their latest album "Made in Heaven" is also recorded in Montreux. For Freddie Mercury, it's the ultimate work, since he dies a few days later.
The cover of the CD naturally represents a view of the lake and the mountains in front of Montreux as well as Freddie's favorite place in Montreux, the "Lake House", where he spent many happy moments of inspiration and relaxation.
"If you want peace of soul, come to Montreux" said Freddie
Farrokh Bulsara, born September 5, 1946 in Stone Town, protectorate of Zanzibar, and died November 24, 1991 at the age of 45 years of AIDS in London.
On November 25, 1996, exactly 5 years after his death, a bronze statue with his effigy is inaugurated on the Market Square in Montreux, in the presence of many personalities, including his parents, Brian May, Roger Taylor, Monserrat Caballé, Jim Beach, Maurice Béjart and Claude Nobs. Admiring the lake, forever addressing his songs of love, struggle and hope, Freddie Mercury is now part of the living memory of Montreux.
Every day, many fans come from all around the world to honor this amazing artist and place a flower, a letter or a picture on his statue.
Similar articles :
---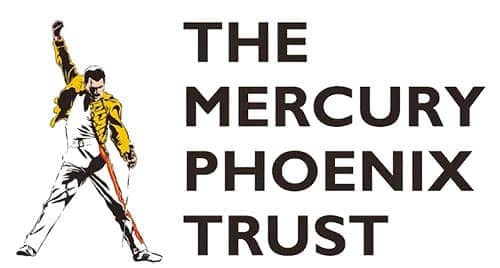 Montreux Celebration is supporting the
Mercury Phoenix Trust
who is fighting HIV/AIDS worldwide.
Please visit their website for more informations.
---
Updated on:
Any partial or complete use of the texts or images on this website are strictly prohibited without the written permission of Montreux Celebration. Do not hesitate to
contact us
if you find mistakes or to give more informations about this article