Interviews
Subnavigation:
Peter Freestone Interview
Peter, when did you first come to Montreux ?
I don't know really. I am an old man now!!! (We both laugh), actually it was in 1980.

What did you come here for ?
At that time we only came to Montreux for recording.

So you came with Freddie and Queen ?
Yes, for recording sessions at Mountain Studios here in Montreux. It was to be the first time of many. We stayed at the Montreux Palace.

A special event ?
A wonderful experience because it was the first time I saw this beautiful town.

Why wonderful ?
This special feeling is difficult to put to words. A photograph speaks hundred words. When you see out of the window, the beautiful scenary, the lake, mountain, the aura of peace, this is about the same as a photograph.
Any parties ?
In those days there was no place to party in Montreux. Well there were two places actually. But Freddie was bored to see the same faces and people each night he was out of the studio. There are studios all over the world where night life was in reach, but Montreux was the best recording studio. David Richards was already there as the engineer. Montreux was really a place for work. Nothing else.

Any famous people or musicians you met here ?
Eugene Chaplin (son of Charlie Chaplin) was David's assistant in the studio! Most of Freddie's friends were not musicians. You don't have to be a musician! When he invited people for parties in London, most of them were from acting (actors). For example Freddie Mercury introduced Anita Dobson (now Brian May's wife) to Brian at one of his parties. Freddie's private life was more at the "theatre" than the music business but it did not stop him having good friends within the music business such as Elton John, Cliff Richards, Dave Clark, David Bowie…. to name a few. There were others like Claude Nobs, the creator of the Montreux Jazz Festival amongst others.

After all those shows are you still a rock fan ?
To be a 100% honest I never really was a rock fan! When I started work for Queen I was working at the bastion of classical music, The Royal Opera House in London. During all my time with Queen I was able to retreat into classical music if the rock side got too intense. But I became a huge Queen fan in 1996 when I started work with David Evans on what was to become the book "Freddie Mercury".

Who is David Evans ?
David Evans is a long time friend of Freddie's. They met in 1975 when David was working for John Reid Enterprises, John Reid was the manager of both Queen and Elton John at that time. David is an established author and so he was the ideal person to be involved when our 3 years of talking became a book.

What do you do now ?
Much of the time I am sitting home waiting for the phone to ring asking me to do something or rather, interviews or take part to a documentary or something to do with Freddie. So if ever somebody has got some work for me get in touch with montreuxcelebration.com

I count Montreux as my second home in that I am here very often. Due to the closure of the Bavaria Brasserie, I realize that the history relevant to Freddie is rapidly disappearing from Montreux. The Bavaria no longer exist and so the Mountain Studios. A few years ago we then had a boat tour to the important sites for example the statue, the Lake House and the apartment. This was followed by a leisurely walk through the town stopping at various places where I could pass comments on the past. We ended up at the other side of Montreux at the Montreux Palace Hotel. To end the tour we then followed Freddie's footsteps around the lake back to the statue. Occasionally the suite that Freddie occupied was available and the Palace very graciously allowed us to visit it.
Similar articles :
---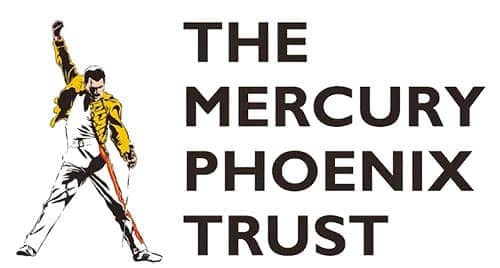 Montreux Celebration is supporting the
Mercury Phoenix Trust
who is fighting HIV/AIDS worldwide.
Please visit their website for more informations.
---
Updated on:
Any partial or complete use of the texts or images on this website are strictly prohibited without the written permission of Montreux Celebration. Do not hesitate to
contact us
if you find mistakes or to give more informations about this article