Past Events
Subnavigation:
How it all started ?
In 2001 the "Freddie Mercury's Montreux Tour" was originated by Norbert Muller, owner of Bazar Suisse, Serge Rentsch, director by Bornand & Gaeng Agency and Rita Balesi Grass all living and working in Montreux.
In a very intimist and discreet way, many Freddie Mercury's related places were offered to be seen by fans :

Very quickly and due to a large communication via internet to all Queen and Freddie Mercury fan clubs this Tour became a sort of a "confidential pipe" for fans. The amount of visitors from all over the world was increasing continuously.
At the same time to this expansion, Mountain Studios faced difficulties in remaining in its original place in the Montreux Casino. The renovation of the Casino finally lead to the loss of this unique and mythical place which was the pillar of our "Freddie Mercury's Montreux Tour" and the result was that we suspended this new touristical product which was flourishing.
Convinced that Montreux could become an important "homage" place for all Freddie Mercury fans, the montreuxmusic team decided to organize once a year an event called "Freddie Mercury's Montreux Memorial Day".
The first editon was celebrated September 6th 2003 bringing 250 fans to Montreux.
The second edition with slightly more than 300 fans was organized September 4th 2004. Peter Freestone joins Rita and Norbert in the comitee.
Those two events offered the fans almost the same program than the previous "Freddie Mercury's Montreux Tour" except they got many extra options. (Concerts, workshops, lunch, diner, meeting famous peope etc).
In 2004 the Mountain Studios could still be visited but to a certain extend. Only the ground floor, with the "control room" but totally empty could be seen. Another difficulty came up with the boat trips to the Lake House. The proprietors of this place, deprived of their privacy created a bad atmosphere and threatened to pull down the Lake House !! The reaction of the two remaining instigators, Norbert Muller and Rita Balesi Grass is to bring into being a museum, dedicated not only to Freddie Mercury and Queen but to the very large musical history of Montreux in general
So, from a "light" product, focused solely on one lost personality, they call to mind many years of intense musical and artistic activity in Montreux together with the touristical potential related to the large amount of actors concerned and are dreaming of establishing, in the long term, an original and unique place that could be visited the whole year round et bring great attraction.
After 2 years without any activity, following the end of montreuxmusic, a new association was created in 2016 by Norbert Muller, Diane Gagnon, Laurent Antoine and Sandra Melis.
Montreux Celebration is born and it organizes the Freddie Celebration Days !
Updated on:
---
www.freddie-tours.com
Guided tours and exclusive events are organised in Montreux, follow in the footsteps of Freddie Mercury!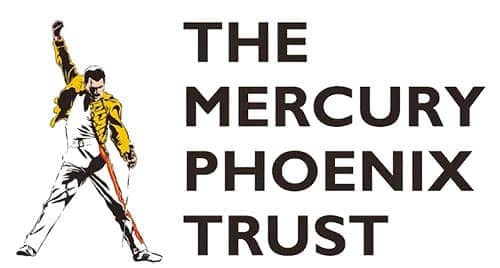 www.mercuryphoenixtrust.com
The Mercury Phoenix Trust is fighting HIV/AIDS around the world, support their action!
---