Freddie Mercury and Montreux
Subnavigation:
Queen - The Studio Experience
The exhibition "Queen: The Studio Experience" opened its doors in December 2013 and faithfully recounts one of the most important periods in the life of this group, and marks the 40th anniversary of its first singles and albums.
Its inauguration took place on December 2, 2013 at the Casino de Montreux, in the presence of Brian May and Roger Taylor of the Queen group as well as David Richards, their producer.
This exhibition is held at the former "Mountain Studios" located in the grounds of the Casino Barrière in its original location. The Mountain Studios is now a museum, as the legendary artist Freddie Mercury has left his mark on the place.
A major recording location for the Queen group, the space is home to a faithful reconstruction of its state between 1978 and 1995, when Freddie Mercury was closely linked to Montreux.
Archives, personal effects, compositions and handwritten letters, videos, vinyls, CDs, instruments ... everything is there! A unique opportunity for the many Queen fans to enjoy the creative environment of this extraordinary rock band !
Seven of their most popular albums have been recorded or produced at "Mountain Studios".
Sponsored by the Mercury Phoenix Trust, it highlights Freddie Mercury's close relationship with Montreux (more informations), particularly in the last months of his life, when he recorded parts of the album "Made in Heaven" there.
The Control Room is authentic, it has not been changed since the days when Queen worked there. The mixing console "Neve", has been replaced by a replica of the original console which allows the visitors to make their own remix of some of Queen's classics.
The original Neve console is now owned by Svenska Grammofonstudion of Gothenburg in Sweden.
Practical information
Queen - The Studio Experience
Montreux Casino Barrière
Rue du Théâtre 9
1820 Montreux
The Casino Barrière Montreux is a 15-minute walk from the Montreux Train Station.
Open daily from 10am to 10pm. Free access to all areas
www.mercuryphoenixtrust.com/studioexperience/
Updated on:
---
Last news
---
Photos
---
www.freddie-tours.com
Guided tours and exclusive events are organised in Montreux, follow in the footsteps of Freddie Mercury!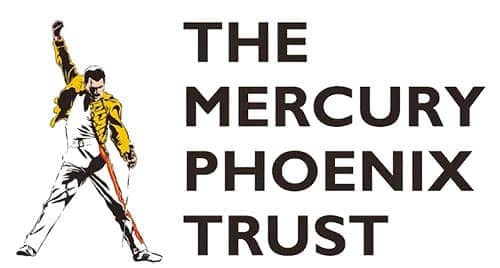 www.mercuryphoenixtrust.com
The Mercury Phoenix Trust is fighting HIV/AIDS around the world, support their action!
---