Queen Biography
Subnavigation:
John Deacon
John Richard Deacon (born August 19, 1951, in Leicester, Leicestershire) is an English musician, best known as the bassist for the rock band Queen. Of the four members of the band, Deacon was the youngest, last to join, and wrote the fewest songs; however, several of his compositions were big hits, such as "You're My Best Friend", "Another One Bites the Dust" and "I Want to Break Free". He also played rhythm and acoustic guitars on several albums as well as occasional keyboards.
Deacon retired from the music business in the late 1990s, and has chosen not to participate in the Queen + Paul Rodgers tour.
Deacon first attended Langmoor Junior School before moving to Gartree High School and Beauchamp Grammar School all in Leicester. It was here that he formed his first band, The Opposition, in 1965 at the age of fourteen. He played a rhythm guitar bought with money loaned by one of the other band members. He became the bassist after the original bassist was fired for not being of the same quality as the rest of the band. As well as a dedicated musician Deacon also was the band's archivist, taking clippings from newspapers of even the advertisements featuring The Opposition. After being in the band for four years, Deacon played his final concert with the band (now called The Art) in August 1969. He left as he had been accepted to study at Chelsea College.

Although he left his bass and amplifier at home in Oadby, Leicester after less than a year in London where he went on to achieve a First Class Honours Degree in electronics, he decided he wanted to join a band. By this time Queen had already been formed by Brian May, Freddie Mercury and Roger Taylor, and Deacon even saw them in October of 1970. In early 1971 he was introduced to Taylor and May by a friend at a disco who told him that they were in a band that had just lost its bassist. A couple of days later he auditioned in a lecture room at Imperial College London and became the last member of Queen to join the band. Since the band's last bassist drew attention away from Mercury, Deacon was selected for his musical talent, his quiet demeanour and his electrical skills. A persistent legend claims Deacon was the seventh bassist auditioned.

On Queen's first album he was credited as "Deacon John". Not long after its release, he requested that he be referred to by his proper name.
His first writing credit did not come until Queen's third album, Sheer Heart Attack. The song "Stone Cold Crazy" is credited to the band Queen as a whole. The first song Deacon wrote on his own was the song "Misfire" from the same album, a Caribbean-themed song that garnered little attention. He would achieve much greater success with his second song, "You're My Best Friend", which went on to be an international hit.

He was the "quiet" member of the band, and the others said that he was in charge of most of the finances. His last public appearance with the band was at an AIDS Charity event in 1997, and his last direct involvement with Queen, was with the recording of "No-One But You".

He has made it clear that he endorses the "Queen" projects put forward by Brian May and Roger Taylor, and was partially involved in the early stages of the preparation for the We Will Rock You musical. But currently, Deacon has retired from the music scene, and even declined to participate in the recent Queen + Paul Rodgers tour. According to The Sun, he was not impressed with Robbie Williams's version of "We Are the Champions", recorded for A Knight's Tale and he was also less than pleased with the re-make of "We Will Rock You" done by Britney Spears, Pink and Beyoncé with Brian May and Roger Taylor for a UK Pepsi television commercial in 2004.

He lives in Putney in South West London with his wife Veronica Tetzlaff. Married since January 18, 1975, the two have six children: Robert (born 1975), Michael (born 1978), Laura (born 1979), Joshua (born 1983), Luke (born 1992) and Cameron (born 1993).

John Deacon occasionally visits the Queen fan club to keep up to date with the world of Queen but remains an elusive character. He enjoys playing golf, and music-wise "likes a bit of everything". According to The Sunday Times Rich List he was worth £50 million in 2004.

As a trained electrical engineer, he often used to jimmy up equipment for the band. His most famous creation is the "Deacy Amp", used by Deacon and Brian May, for instance for the guitar part on the ending of Bohemian Rhapsody.
---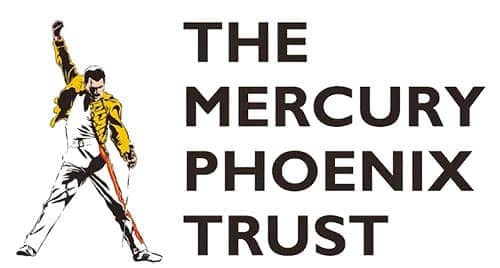 Montreux Celebration is supporting the
Mercury Phoenix Trust
who is fighting HIV/AIDS worldwide.
Please visit their website for more informations.
---
Updated on:
Any partial or complete use of the texts or images on this website are strictly prohibited without the written permission of Montreux Celebration. Do not hesitate to
contact us
if you find mistakes or to give more informations about this article