Queen Biography
Subnavigation:
Roger Taylor
Roger Meddows Taylor is a multi-instrumentalist best known as the percussionist and backing, sometimes lead, vocalist of the rock band Queen. As a drummer he is known for his "big" unique sound and is cited as one of the most important and influential arena rock drummers. As a songwriter he contributed songs to the band's albums from the very beginning, composing at least one track on every album, and (in the early days) usually sang lead vocals on his own compositions. He also wrote five of the band's hits, "Radio Ga Ga", "A Kind of Magic", "The Invisible Man", "Breakthru" and "These Are the Days of Our Lives". He was also capable of playing multiple instruments, including guitar, bass and keyboards, as heard on his debut album in which he played all instruments and sang all vocals. He has played with such artists as Eric Clapton, Roger Waters, Roger Daltrey, Phil Collins, Genesis, Jimmy Nail, Elton John, Gary Numan, Al Stewart, Steve Vai, Yoshiki Hayashi and Bon Jovi, and produced the debut album for John Bonham's son, Jason Bonham's band Virginia Wolf.

In 2005 Taylor was voted the 8th greatest drummer in music history in a poll conducted by Planet Rock Radio.

Roger Meddows-Taylor was born on July 26, 1949, to parents Winifred and Michael Taylor, in Norfolk, England. Several years later he and his family (along with younger Clare, born 1953) moved to Cornwall.

At age 8, he was inspired by his older cousin (who played guitar) to start learning the guitar. He started by teaching himself ukulele, and later taught himself to play the guitar. In his pre-teens, Taylor formed a school skiffle band known as "The Bubblingover Boys", which lasted but two school performances.

In 1960, Taylor joined Truro Cathedral School on a musical scholarship - meaning he had to join their choir. He didn't enjoy life as a choirboy as they had to sing three times every Sunday and at special events such as weddings and at midnight mass every Christmas.

By 1961, he had learned to play the guitar, but found his interest in drums.

In 1963, Taylor joined "Beat Unlimited" which later became "The Cousin Jacks" and "The Falcons", playing a mixture of guitars and drums.

The big change came in 1965, when he joined "Johnny Quale and the Reaction" as drummer playing Shadows, Rolling Stones and pre-Soul covers, especially James Brown and Otis Redding.

In 1965, "Johnny Quale" left and the band reshuffled. It became known simply as "The Reaction" with Taylor on lead vocals as well as drums. In 1966, they won the local battle of the bands, the Rock and Rhythm Championship, which they had failed to do the year before.
While maintaining his keen interest in music, Taylor decided his professional career lay in dentistry, and in 1967 moved to London to enroll at the London Hospital Medical College, but quickly grew bored and moved to a London Polytechnic where he studied biology, obtaining a BSc in the subject.

In 1968 Taylor met Brian May and Tim Staffell at University and formed Smile, answering an ad for a "Ginger Baker/Mitch Mitchell-type drummer". Smile was signed to a record label and released a promotional single in America. Two seemingly official releases by the band were made in 1982 and 1997.

The first was released only in Japan; the second was released only in the Netherlands. Both contain the same tracks. Later, Tim Staffell left the band thinking it wasn't going anywhere. By then their good friend Farrokh 'Freddie' Bulsara jumped eagerly into the slot of vocalist, leaving the band to look for a new bass player. After trying several unsuccessful bassists, John Deacon stepped forward in 1971 and Queen was born.
---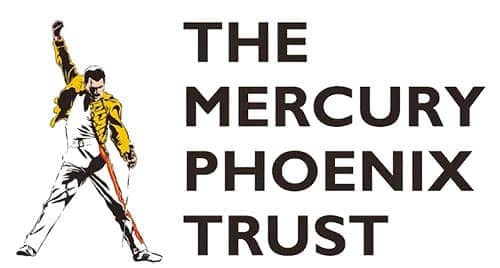 Montreux Celebration is supporting the
Mercury Phoenix Trust
who is fighting HIV/AIDS worldwide.
Please visit their website for more informations.
---
Updated on:
Any partial or complete use of the texts or images on this website are strictly prohibited without the written permission of Montreux Celebration. Do not hesitate to
contact us
if you find mistakes or to give more informations about this article