Published on: by www.montreuxcelebration.com
The Restoration of Freddie Mercury's Statue
The conservation-Restoration Treatment Report of Freddie Mercury's Bronze Sculpture.
The conservation and restoration work was carried out on site on Tuesday, August 10, 2010 by Atelier Mannella in Vevey (Maya and Karine). This work consisted of a complete cleaning, stabilization and protection of the bronze surface.
Offered by Queen and Jim Beach to the city of Montreux, this sculpture has been displayed for 15 years on the shores of Lac Leman in Montreux. It was created by Czech artist Irena Sedlecká. It represents a larger-than-life bronze Freddie Mercury mounted on a gray stone pedestal on which are inserted 2 basins for flowers offerings by fans and two metal plates reflecting the life of the singer.
Installed next to the lake, which means in a very humid climate, the bronze surface has been, over the years, particularly exposed to climatic aggressions (humidity, wind, summer heat, winter frost etc). These facts act in the long term on the metal surface which becomes dull and can oxidize.
Some bird guanos also damaged the surface, especially on the head, the face and shoulders. They ran down and brought a bright green hue which is a sign of direct interaction with copper. Bird guanos are particularly harmful in the long term because they contain harmless substances (nitrates, ammonia) and if they are not removed they will attack the bronze surface.
Moreover this work being extremely popular, it is daily solicited by the public and the fans. (fat fingers, soles of shoes when people climb on the sculpture to be photographed, various deposits, urine from the 4 legs companions .....)
It has also suffered several times of depredations that have left traces: a jet of mustard on the torso of the singer has attacked the patina and following this, has left many stains visible in the form of sagging on the torso and thighs. In addition a sharp object was used to scratch the metal on his bum.
In spite of these various and numerous entreaty, this work presents only few serious alterations and practically no corrosion. Its black patina is thick and well adherent despite some streaks and a tarnished aspect due to the weather. The bronze is of good quality, with little porosity, no cracks. This good surface quality probably explains the good state of conservation.
---
Back/h1>
---
www.freddie-tours.com
"Freddie Celebration Days", an annual event in Montreux around September 5th, Freddie Mercury's birthday.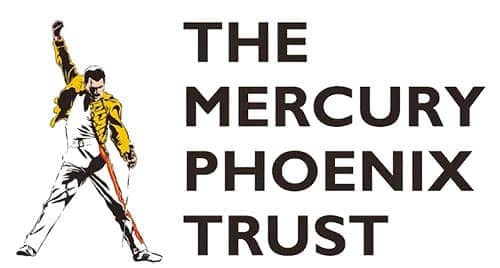 www.mercuryphoenixtrust.com
The Mercury Phoenix Trust is fighting HIV/AIDS around the world, support their action!
---