Published on: by www.montreuxcelebration.com
Charity Gala Evening in Aid of the Mercury Phoenix Trust
The Rotary Club Lausanne presents May 10th 2019 a Charity Gala Evening in Aid of the Mercury Phoenix Trust at the Royal Savoy
A very fun night with lots of surprises.
Auction items will be pre-event circulated but include a week at Jim and Claudia Beach's chalet, three nights at Richard Branson's chalet in Verbier full board with massage, VIP tickets to Queen at Madison Square Garden in August (sold out) and to meet Brian and Roger, three nights in the penthouse of the Royal Savoy (which normally is CHF 7'500-10'000.-- a night!), some fabulous contemporary art, a poster designed by David Bowie for the Montreux Jazz Festival 1996, with an original signature by him plus Brian may and Roger Taylor, and lastly a Brian May Red Special guitar signed by him!
The event includes Champagne reception, 5 course dinner by a two-Star chef, with fine wines included, plus a private concert of Queen's most popular music, performed by a band recommended by Queen Management - with full professional stage/sound and vision work.
If anyone wants to take part or has any questions please contact : chris.eaborn@spectrum-ifa.com
Download files :
Back/h1>
---
www.freddie-tours.com
"Freddie Celebration Days", an annual event in Montreux around September 5th, Freddie Mercury's birthday.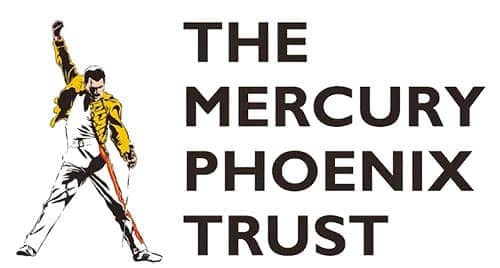 www.mercuryphoenixtrust.com
The Mercury Phoenix Trust is fighting HIV/AIDS around the world, support their action!
---