Pubblicato il: da www.montreuxcelebration.com
Freddie Celebration Days 2021
Following the announcement of the Swiss Federal Council on 11 August 2021, we are pleased to provide you with some information regarding the Freddie Celebration Days 2021 which will be held in Montreux from 2 to 5 September 2021.
No Health Pass (vaccination certificate or PCR test) will be required to enter the event (it will take place outside and around the Freddie Mercury statue). Moreover, this event is entirely free of charge.
In order to plan your trip to Montreux, here are the latest regulations concerning entry into Switzerland:
https://www.bag.admin.ch/entry
This 2021 edition will be more intimate, built around several conferences:
* PETER FREESTONE, Freddie's personal assistant for 12 years, will be joined by Milan Devinne to present their show "The Man Behind Freddie" on Saturday night.
* RUDI DOLEZAL, the Austrian producer/director (GRAMMY and EMMY award winner who has directed no less than 32 video clips for QUEEN), will present his new book "My Friend Freddie" on Friday night.
This year, we will celebrate in Montreux: the 25th anniversary of the statue, the 30th anniversary of the release of the album Innuendo (the last album recorded during Freddie Mercury's lifetime at Mountain Studios), not to mention the 75th anniversary of the British singer.
During the whole weekend, several animations, musical and artistic performances will be proposed to you.
Here are the schedules (opening of the stalls and music broadcasting):
Thursday 02/09: from 4pm
Friday 03/09 : from 11am
Saturday 04/09: from 11am
Sunday 05/09 (Freddie Mercury's birthday): from 10:30 am. Closing of the festival around 4pm.
THE SHOW MUST GO ON
Indietro
---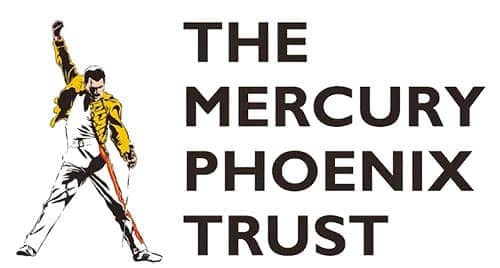 www.mercuryphoenixtrust.com
II Mercury Phoenix Trust è impegnato nella lotta contro l'HIV e l'AIDS, sostieni la loro causa!
---