Freddie Mercury and Montreux
Subnavigation:
Mountain Studios in Montreux
David Bowie, Led Zeppelin, Michael Jackson, Ella Fitzgerald, B.B.King, Yes, Chris Rea, and of course Queen will pass through the door of the famous Mountain Studios in Montreux.
On December 4, 1971, the Montreux Casino went up in smoke during a Frank Zappa concert, an event that became world famous thanks to the famous "Smoke on the Water" by the band Deep Purple. The Mountain Studios officially opened its doors 4 years later.
A young British sound engineer, David Richards, moved to Montreux and quickly took over the controls of the brand new recording studio which was installed in the new Casino.
We learn, officially, on July 15, 1979, that Queen buys Mountain Studios, the group then declares : Having an exceptional geographical situation, a highly qualified staff (maintained as a whole) and top quality technical facilities, the studio deserves that the best musicians come and record there. Freddie Mercury, reluctant at first, became attached to Montreux, whose tranquillity he appreciated.
In 1993, shortly after the death of their leader, Queen separated from their Montreux recording studio. David Richards, who had been working there for more than 15 years, showed interest and bought it back. He officially became the owner of Mountain Recording Studios on February 1st 1993.
A few years later, in 2001, the French group Barrière bought the building and made major transformations, The Mountain Studios was forced to cease its activities in the summer of 2002. The location, which had remained inaccessible for a few years, is now under threat. Indeed, the soul of the place, David Richards, was unable to reach an agreement with the management of the Casino de Montreux.
David Richards then declares: "If we can't come to an agreement, I'll go elsewhere. I hope that the management of the Casino will at least consider using these premises as a museum".
Apart from the fact that the Casino refused to make a gesture, the rent was also increased at the same time. This was too much for David Richards, who left the premises and decided to set up his Studio in Attalens, a small village a few kilometres from Montreux.
A few years later, the permanent exhibition "Queen: The Studio Experience" finally gave new life to this mythical place.
Updated on:
---
Photos
---
www.freddie-tours.com
Guided tours and exclusive events are organised in Montreux, follow in the footsteps of Freddie Mercury!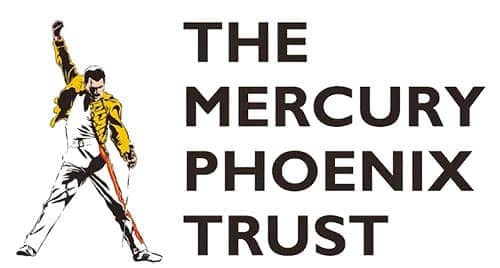 www.mercuryphoenixtrust.com
The Mercury Phoenix Trust is fighting HIV/AIDS around the world, support their action!
---