Freddie Mercury and Montreux
Subnavigation:
Peter Freestone
Peter Freestone was born on January 8, 1955 in Surrey, England. He spent the first six years of his life south of London and started nursery school at Lushington Hall in South India.
After 5 years in India, he returned to England. He finished his studies in 1973 and at the age of 19 he completed a traineeship as a catering manager at Selfridges, a London department store. He is the youngest assistant manager in the whole establishment. In 1975, a change of perspective: Peter began working part-time at the Royal Opera House in London. In 1977, he was then hired full time as wardrobe manager for the Royal Ballet.
Peter Freestone says:
In 1979 I was working for the Royal Ballet at the Royal Opera House in London. Freddie Mercury was a guest of honour at a Royal Ballet charity gala. He performed "Crazy Little Thing Called Love" and "Bohemian Rhapsody" on stage with dancers. At the party following the show, he asked me what I did for a living. I told him that I was a costume designer for this ballet company. Three weeks later, I received a call from Queen's manager asking me if I wouldn't like to work for Queen and take care of their stage costumes during the English "Crazy Tour". I accepted. There was no difference for me to work for a star or a company manager. Working with a friend like Freddie Mercury was certainly less stressful, even though my job was to be available 24 hours a day, 365 days a year. My friendship with Freddie began the day I started with Queen in November 1979. I became her personal assistant in 1980.
Peter remained with Freddie until his death in 1991, travelling with him around the world, with several visits to Montreux, the first time in 1981.
"I wrote two books. The first was unintentional. It was the result of three years of therapy for me to talk about Freddie with David Evans. After much hesitation, we spent 6 months gathering words and sentences in a coherent order, and the first book was published. The second one was simply to show what happened with Freddie after his death, and the interest that fans have had in Freddie and his music for so long. I'm happy to mention here that the first book was published in English, but has been translated into Japanese, Russian, Italian, French and Hungarian - and if a publisher in any country is interested in translating it into another language, please contact Music Sales in England who will give all the details for the rights".
Since then, Peter has had many different occupations. He has worked at Guy's Hospital in London, opened a small hotel and was the director of a medium-sized opera company.
From 2007 until 2013, he was a member of the board of the Montreuxmusic Association.
He is currently domiciled in the Czech Republic where he is the official correspondent of the magazine OPERA which is published monthly in English.
www.facebook.com/peterfreestoneofficial
www.instagram.com/peterfreestoneoff
Message de Peter Freestone pour Montreux Celebration
I was in Montreux so many times, and it's very easy to say "OK here I am again".
But unlike other cities I visit regularly, every time I see Montreux and its surroundings, many memories come back to me: The Montreux Palace Hotel, where Freddie and I often stayed, at the beginning, when we spent a lot of time together, and during the many visits in this city.
The breathtaking view from the hotel room over Lake Geneva and the mountains, and the inspiration it gave Freddie to compose many of his beautiful songs! The friendliness of this city and its inhabitants, where Freddie felt safe, anonymous and able to walk from the hotel to the recording studio.
Freddie being Freddie, his remarks and comments were always spontaneous about this town. "You've seen one mountain, you've seen them all." "How many swans do you need to see?" But, at the same time, he was happy to spend time here - especially towards the end of his life.
This place really brought him peace of mind and soul.
He needed it, in order to finish the work he had started and wanted to finish until he died.
Updated on:
---
www.freddie-tours.com
Guided tours and exclusive events are organised in Montreux, follow in the footsteps of Freddie Mercury!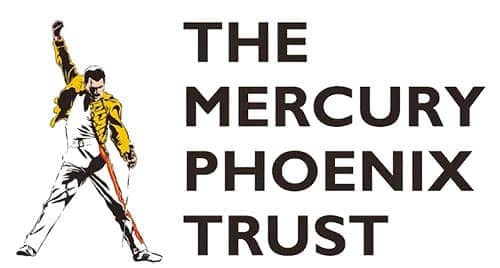 www.mercuryphoenixtrust.com
The Mercury Phoenix Trust is fighting HIV/AIDS around the world, support their action!
---