Peter Freestone
Peter Freestone was born in Surrey, England on 8th January 1955. He spent his first 6 years south of London then started in a boarding school, Lushington Hall in Southern India.
After 5 years he returned to UK. Finishing his education in 1973, he worked in Selfridges, the department store, in London. The Catering Management Training Scheme was created around him and he was made the youngest assistant manager, 19, until that time. 1975 drove Peter in a different direction, when he started work part-time at the Royal Opera House in London. He moved to full time employment with the Royal Ballet running wardrobe in 1977, where he met Freddie Mercury for the first time in 1979. The friendship between Freddie and Peter started the day he started working for Queen in November 1979, and the assistant job started in 1980.
Peter remained with Freddie Mercury until Freddie's death in 1991, travelling with him all over the world, including spending time in beautiful Montreux, the first time being in 1981.
"I wrote two books, the first one was unintentional, it was the result of 3 years of therapy for me to talk about Freddie with David Evans, and after a lot of hesitation we spent 6 months putting together words and phrases in a coherent order, and the first book was published.The second was just to show what happened with Freddie after his death, and the interest that fans have been taking in Freddie and his music for so long I am happy to mention here that the first book was published in English, but that it has been translated into Japanese, Russian, Italian, french and Hungarian - and if a publisher from any country is interested in translating it into another language, thank you for contacting Music Sales in England who will give all the details for the rights".
Since that time, Peter has worked in Guy's Hospital, London, run a small hotel, and been an administrator for a medium sized opera company amongst various other jobs. He is also the co-author of two books about Freddie Mercury.
From 2007 until 2013 he was part of montreuxmusic Association.
He currently resides in the Czech Republic, where he is the official correspondent for OPERA, the monthly English publication.
www.facebook.com/peterfreestoneofficial
www.instagram.com/peterfreestoneoff
Peter Freestone Explains
I was in Montreux so often, and it's very easy to say "OK here I am again".
But unlike other cities I visit regularly, every time I see Montreux and its surroundings, full of memories come back in my memory: The Montreux Palace Hotel, where we often stayed, Freddie and me, at the beginning, when we passed a lot of time together, and during the many visits to this city.
The breathtaking view from the hotel room on Lake Geneva and the mountains, and the inspiration she gave Freddie to compose many of his beautiful songs! The friendliness of this city and its inhabitants, where Freddie felt safe, anonymous and able to walk from the hotel to the recording studio.
Freddie being Freddie, his remarks and comments were always spontaneous about this city. "You saw a mountain, you saw them all" "How many swans do you need to see?". But, at the same time, he was happy to spend time here - especially towards the end of his life.
This place really brought him peace in his mind and soul.
He needed it in order to complete the work he had started and wanted to finish until his death.
Peter Freestone and Montreux
Montreux has a strong musical history. The Montreux Jazz Festival celebrates its 40th anniversary in 2006. The classical music festival "September Musical" its 10th. Known songs such as "Smoke on the Water" have been composed here, great songs such as "Under Pressure" as well. When you are in this city you can easily feel and understand why such things are happening here.
The Freddie Mercury's Montreux Memorial Day. This event will soon celebrate its 5th year. Each year, Rita and Norbert brought exciting ideas for all fans to even or hear.
In 2004 it was a workshop with David Richards that gave technical details on the songs, the Dutch Coverband Miracle and myself giving a personal insight into the recordings.
2005: The fans were delighted being able to attend a show created by a regional troop with the music of Queen following a well tied up history. Next to the statue of Freddie, Gerry Hofstetter installed a huge screen of water on which was thrown by Freddie's images and Queen then late in the evening the Argentine coverband Dios Salve has Reina"ended the evening.
2006: For the 10th birthday(anniversary) of the statue and on the 60 years of Freddie we made up(composed) a special menu (I say "we" because I am a member from now on of the montreuxmusic Association with Rita and Norbert). Evennement major because we had the honor to welcome Jer Bulsara, the mom of Freddie and her sister Kashmira Cooke and her husband Roger. Also Rudi Dolezal and Tolga Kashif who managed Queen Symphonie in the Auditorium Stravinsky. I asked Thierry Lang, pianist virtuoso and composer of "Untold Story" to play a special piece for this evening. It was a success.
2007: I hope that you will be faithful to this inescapable (major) meeting (appointment) on September 7th and 8th. I wait you for all there.
2008: Hello everybody. We made numerous contacts and spoken with diverse people counterparts these last months and I can already confide(entrust) you that we shall have big surprises this year for the Freddie Mercury Montreux Memorial day! We hope to reveal you the program for the edition(publishing) of this year in the next weeks and are certain that we shall have surprising events. As you know it will be the weekend of September 5th and 6th and, given that we often have a problem of capacity in rooms, we shall have to limit the number of participants then do not delay too long to register you.
2009: We approach the Freddie Mercury Montreux Memorial day who is completely free this year. These two days will be a pleasure for all! There will be a "first" "one" ("night") with one of the groups to the NED, and also for the first time: a competition(help)!
As many of you know, it will be the last Memorial day in this draft(grinding). And it is exactly for that reason that the event is free. We want to tell you thank you for your support over the years crossed(spent). It does not mean that it is the last event which will take place in our wonderful city. We began with the " Weekend Montserrat " in November, and we have interesting projects for the next year and for 2011 !
2019 : Since the first edition of the Montreux Celebration Peter came to visit us in Montreux several times a year. Either for Freddie For A Day in May or Freddie's birthday organized by the Mercury Phoenix Trust at the Casino. He always comes back with pleasure to meet his friends and fans.
Similar articles :
---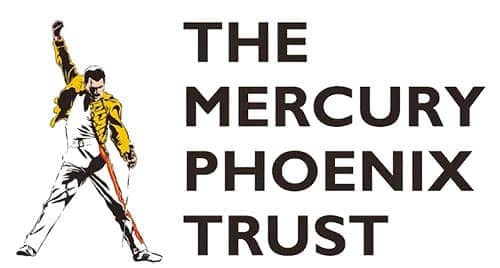 Montreux Celebration is supporting the
Mercury Phoenix Trust
who is fighting HIV/AIDS worldwide.
Please visit their website for more informations.
---
Updated on:
Any partial or complete use of the texts or images on this website are strictly prohibited without the written permission of Montreux Celebration. Do not hesitate to
contact us
if you find mistakes or to give more informations about this article