Past Events
Sub-navigation
Memorial Day 2008
Program

Jo Asciutto playing some Queen selected songs with his saxophone.
Greg Brooks came over for all of us to watch some rare footage of Queen and Freddie.
Concert ROCK4, dutch vocal band.
Conference with Jacky Smith, the president of the International Queen Fan Club.
Conference with Diana Moseley. Diana opened her first ever public exhibition. Having been involved with the designing of Freddie's costumes for many videos and also the Magic Tour, she had brought a selection of her designs and materials used. Among the highlights was the black shirt that Freddie had worn for 'Days of Our Lives' and Greg had brought the white jacket and trousers Freddie had worn for the last tour!
Steve Howe, guitarist of rock band YES.
Surprise guest : David Richards, producer of many of Queen's albums.
"Montreux Tribute to Freddie" A group of young musicians from Lausanne. A keyboard player, Renaud, had transcribed some Queen and Freddie tracks for a string quartet, keyboard and two voices. The participants were enthralled, this time by Fabrice and his soaring vocals, Roos, the girl singer and the 4 strings with their renditions of the crowds' favourites.
Czech tribute band Queenie
Diana Moseley
Diana Moseley was Freddie's costume designer.
She first met Freddie in April 1985 at Garden Lodge for a briefing for the "Born to Love You" video.
Then follow "Radio Ga Ga", "The Great Pretender", "I'm Going Slightly Mad" and the "Magic Tour", where Freddie was wearing his famous yellow jacket.
She will not only show her sketches and the samples of her work with Freddie, but also present many surprises and hold a conference.
Diana is also creating a special T-shirt for the Freddie Mercury's Montreux Memorial Day 08 - as world exclusivity!
Steve Howe
It was a great honor for our team to welcome Steve Howe as a surprise guest. Guitarist Steve Howe is best known for his work with the progressive rock band YES with whom he performed from 1970 until 1981. He has also been a member of The Syndicats, Bodast, Tomorrow, ASIA and GTR and has released 19 solo albums as of beginning 2008 !!
Memorial Day participants were delighted to meet him and share some moments with this great musician. They had the opportunity to listen to some songs he performed live with his classic guitar and to learn about his musical experiences and his relationship with Queen and Freddie.
In fact, in 1991, Steve contributed a flamenco inspired guitar solo to the epic QUEEN title track song Innuendo. Actually this song began as a jam session in the Mountain Studios in Montreux amongst Brian May, Roger Taylor and John Deacon in spring 1989. Freddie Mercury was upstairs and heard them playing the beat, and turned it into a song, creating the melody and starting off the lyrics. From then on, all four worked on polishing the track and Roger Taylor took over the lyrics (which were written as a tribute to Led Zeppelin and their song "Kashmir"). The middle section, written by Freddie, was included later and it featured a synth-orchestra programmed by producer David Richards and a flamenco interlude played Steve Howe, who had come to visit them and was asked to play what Brian May himself admitted he couldn't.
Back in Spring 1981, Steve Howe and friends John Wetton, bass/vocal, drummer Carl Palmer, keyboardist Geoff Downes, formed ASIA. Asia's debut album exploded onto the music scene in March 1982 with several Top 10 singles and sales exceeding 7 million copies. This "supergroup" was the logical successor to their collective bands of the 70s - Yes, King Crimson, ELP, and The Buggles. The first Asia album was produced by Mike Stone at Marcus Studios and Virgin Townhouse in London. Mike Stone, who had worked on hits for band Journey and QUEEN, knew the band had an amazing musical ability.
Steve Howe formed, in 1985, the group GTR with ex-Genesis guitarist Steve Hackett. Their only album called GTR went gold, but Hackett's interest in pursuing solo interests spelled the end of the group. In 2003, Steve performed with YES at the Montreux Jazz Festival featuring the classic lineup.Yes had announced a 2008 world tour, in honour of the band's 40th Anniversary, entitled "Close to the Edge and Back". However, the tour was canceled due to Jon Anderson's health problems.
After the Montreux Freddie week-end, Steve flew to Canada to perform 8 gigs there. Some concerts solo and some with the new Steve Howe Trio. They started September 27th in Montreal then Quebec City, Toronto, Kingston etc. The tour will end October 8th in Ottawa.
Greg Brooks
Greg Brooks. We are glad to welcome, for the second time, Greg Brooks, Queen's official Archivist, at the Freddie Mercury Montreux Memorial week-end.
Greg has written many articles on Queen and Freddie over the years for various magazines, as well as DVD/CD sleeve notes, and his 1996 book 'QUEEN LIVE: A CONCERT DOCUMENTARY' has been sold all over the world.
In 2000, Greg put together the music for the mammoth 12-CD 'SOLO' Freddie boxed set, most significantly the many rarities and out-takes that featured, and the comprehensive sleeve notes.
Most recently, he co-compiled 'FREDDIE MERCURY - A LIFE, IN HIS OWN WORDS', a book encompassing Freddie's comments on various aspects of his private life, solo ventures and work with Queen.
Greg continues to work upon the Queen and Freddie audio and video archives and on various DVD/CD/book projects for the future.
Given his unique knowledge of the archives, we can already announce some very intriguing footage.
Jacky Smith
This is your chance to put Jacky Smith under the spot-light and ask her some questions.
The Freddie Mercury's Montreux Memorial day week-end will give everybody some time to find out things you always wanted to know.
Jacky, in charge of the International Queen Fan Club for over 25 years, has plenty to tell you about Queen, stories of concerts and parties, and about many of the wonderful times she has shared with the band !
Montreux Tribute to Freddie
Unique, intimate and surprising performance of Freddie's repertory from local musicians.
Fabrice Pasche
Since 2001, Fabrice is working for musical events such as ("Sexus", "Emrik"…) being a cast member of the "The Show Must Go On". This show, performing dancers, singers and musicians, was based on Freddie Mercury and Queen Songs and given at the 2005 Freddie Mercury's Montreux Memorial Day in the Miles Davis Hall. This amazing evening is still remembered by all the people who were present this evening!
Since then, Fabrice is attending vocal classes at the "Classical Lausanne Conservatoire" where he now also improves his musical comedy techniques.
He was part of many shows as, for instance, "Moulin Rouge" or "A Night at Broadway".
Then he gets closer to his initial taste which is Rock music and puts together his own Rock band, just before going back on stage for incarnating the Christ in "Jesus Christ Superstar", a musical which is going to be performed next year.
Queen, and more precisely Freddie Mercury, have a major influence on his musical preferences. When the idea came up to arrange a "Special Montreux Tribute to Freddie" by creating an intimate and unique performance, including a selection of Freddie's most beautiful songs, specially arranged for this occasion…, we did not hesitate a second and gave him no limit upon the creation of what is certainly going to be one of those unique magical highlights filled up with music and emotions. Both so dear to Freddie !
Renaud Delay
For Renaud, music and stage are just a passion right up from his childhood !
He starts studying classical piano when he is only 6, at the Lausanne Musical Social School, and pursues until he gets the AVCEM certificate in 2004. But he is also pretty much interested in all kinds of musical styles and Jazz. While following his piano lessons with people such as Pierre Audetat, Gaspard Glaus, Nicolas Gerber, Yannick Delez, he takes part in various musical projects such as the "Compagnie des Jeunes Comédiens" in 2004, with the "Show Must Go On" and "Moulin Rouge". For the "Moulin Rouge" show, he is involved as music composer, under the direction of Fabien Ayer.
In 2007, he is the initiator and stage director of "The Atom Heart Project", a tribute to Pink Floyd performing more than 40 musicians on stage ! The two unique shows given in Montreux were "sold out". He is actually the keyboard player of a progressive rock band "REAL" and he is still involved in various artistic projects for which he is responsible for all musical arrangements.
He was a cast member in the tribute to Queen "The Show Must Go On" musical shown at the Miles Davis Hall for us in 2005, and it is with a huge pleasure that Renaud is again jumping into the QUEEN universe by dealing with lesser known musical pieces which will bring out another side of this mythical band's music aspect.
He is furthermore assuming the arrangements and all the piano parts for this exceptional gig created for the Freddie Mercury's Montreux Memorial Day 2008.
In 2008, Renaud will get a Musical High School diploma (DESM), after 3 years studies at the Lausanne Musical Conservatory.
Montreux Tribute to Freddie are :
Fabrice Pasche, voice
Roos Van der Sanden, voice
Renaud Delay, piano
Solange Joggi, violon I
Sabrina Morand, violon II
Stéphanie Jungo, alto
Vinciane Guy, violoncelle
Updated on:
---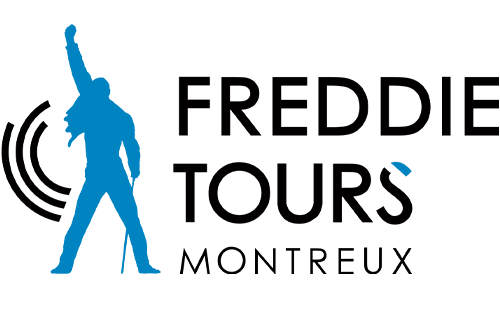 www.freddie-tours.com
Guided tours and exclusive events are organised in Montreux, follow in the footsteps of Freddie Mercury!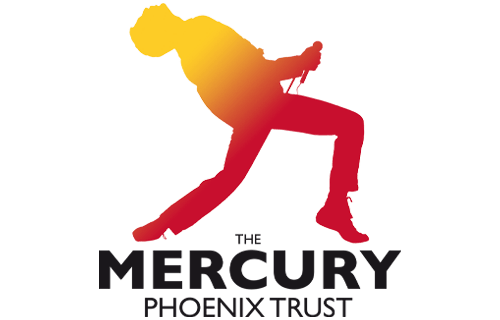 www.mercuryphoenixtrust.com
The Mercury Phoenix Trust is fighting HIV/AIDS around the world, support their action!
---